Centerville, Minnesota
Located in the North Metro's quiet little town of Centerville, Pheasant Marsh is a soothing haven to call home. With peaceful ponds, serene wetlands views and a natural wooded preserve, our upscale 1/3 to 2/3 acre lots offer tranquility for your new, distinctive home alongside incredible amenities.

Pheasant Marsh is an ideal location for growing families, conveniently located just west of I-35E on the south side of Centerville in the Centennial School District. Enjoy miles of connecting Anoka County Trails to Centerville Lake just outside your door. Or, take pleasure in a short walk to the close by Rice Creek Chain of Lakes.

Discover the perfect lot for your new home at Pheasant March. Lot prices begin at $78,900 and include city water and sewer.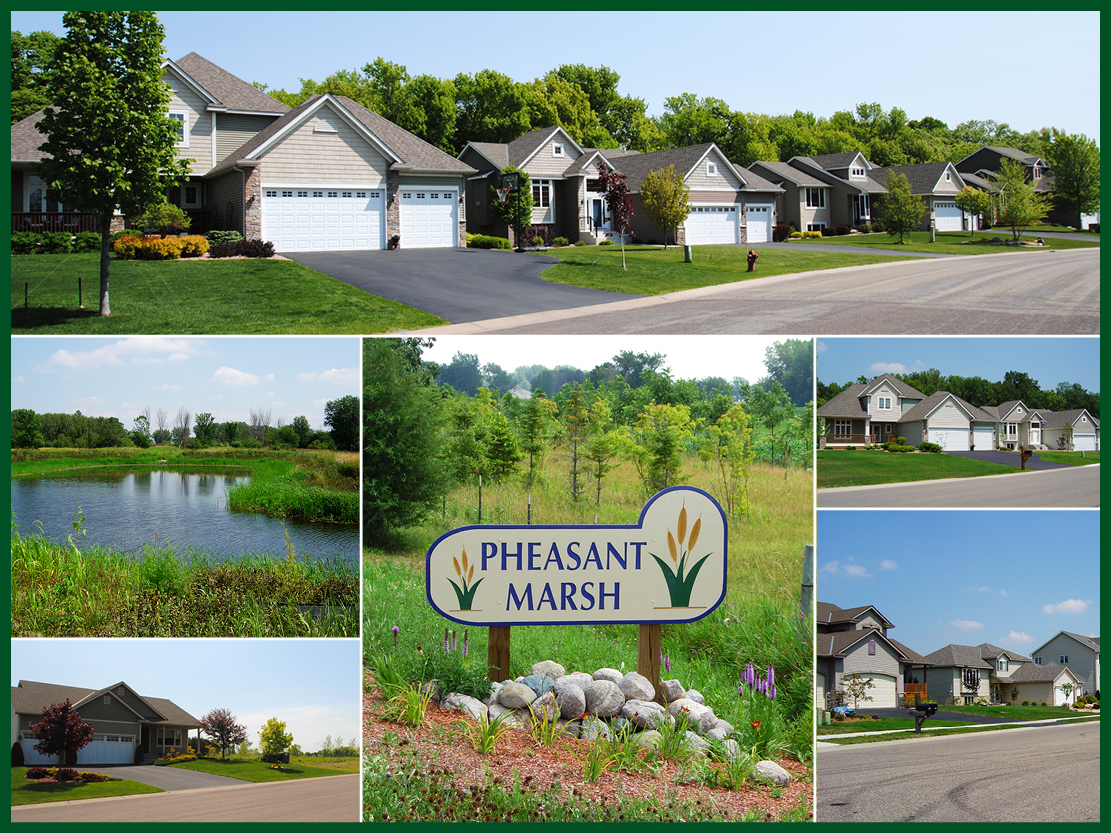 Location Map
Site Map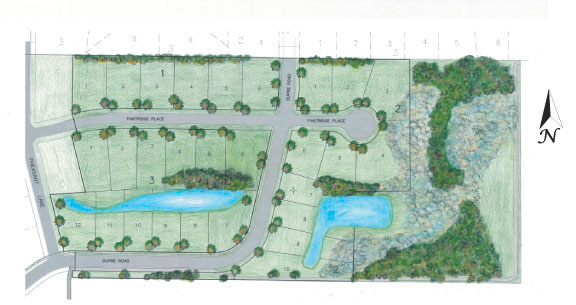 Pricing
Lot Block
Lot Status
Address
Dimension
Size
Description
Type
Price
∘ Prices subject to change without notice
∘ Dimensions and sizes are approximates only
∘ Width dimensions are at builder setback
∘ Some modification may be required — lowest floor elevation can not go below lowest pad elevation
Lot 2, Block 2
Available
1856 Partridge Place
98x140
15,182 sq.ft.
Cul-De-Sac
Split Entry
$94,000.00
Lot 3, Block 2
Available
1862 Partridge Place
115x89
21,312 sq.ft.
Cul-De-Sac / Preserve
Split Entry / Walkout
$109,000.00
Lot 4, Block 2
Available
1865 Partridge Place
150x89
29,363 sq.ft.
Standard
Split Entry / Walkout
$109,000.00
Lot 7, Block 2
Available
6882 Dupre Road
83x221
17,786 sq.ft.
Pond / Preserve
Split Entry / Walkout
$104,000.00
Lot 9, Block 2
Available
6868 Dupre Road
80x251
18,381 sq.ft.
Pond / Preserve
Custom Walkout
$109,000.00